WELCOME TO RGJ CAT`S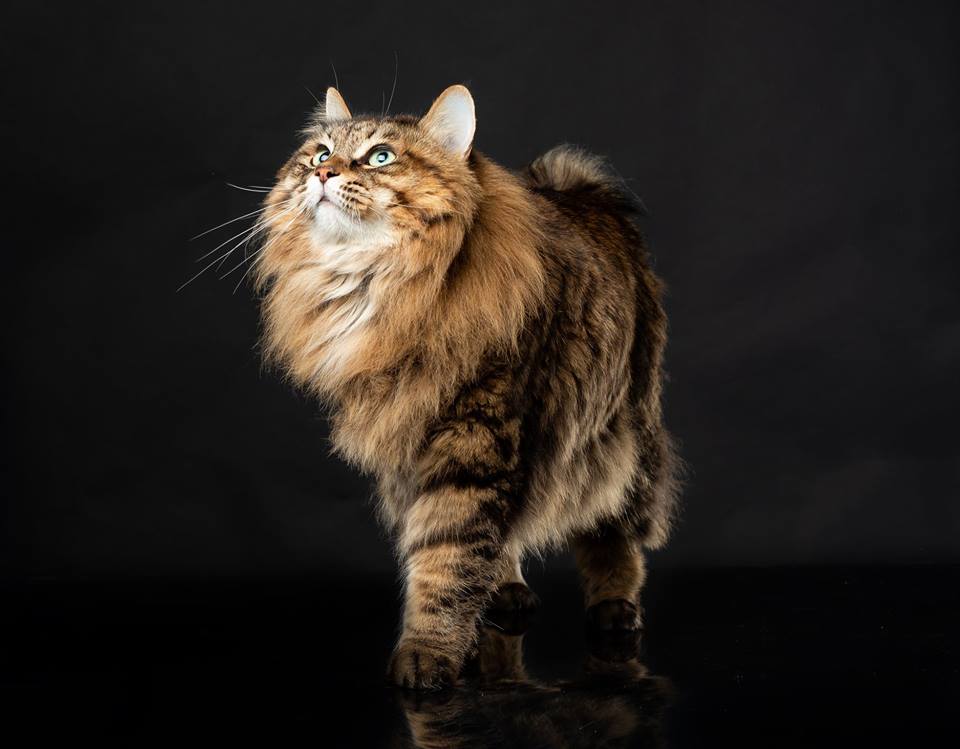 Contact US :

The cattery prefix (N)RGJ Cat's was registered in 2004 in FIFè . We are member of NFFe , Bulgaria

We are Galina and Fred Otto Furholt , and we lives in Kristiansand, Norway .
..first Kurilean Bobtail in Norway

In summer 2006 We established contacts with breeders of Kurilean Bobtail in Russia and Belgium. Importing cats into Norway is a long process with all rabies vaccination and waiting. But in oktober 2006 we wrote to public organs demand of permission to the import of kitten is not older than 3 monthst and in november 2006 we got our first Kurilean Bobtail Babochka KurilKot from cattery "KurilKot", Belgium. She have some of the best pedigrees with pure native lines from Russia and She is the one of first Kurilean Bobtails in Norway!
She is first Kurilean bobtail in Norway wich became Best in Show (3 times BIS in 2007! ) and Best in Variety...and now she have more that 30 BIS and became NATIONAL WINNER in 2014 and Crystal Cat 2013-2014/ Most winning Cat in Norway with 20 Best in Shows -
After the long process of search, we appeared the 2 more kurilean bobtails in our cattery - one strong beautiful boy from Lithaun, Supreme Champion Est*Tamerlan Karmino Cat, KBL n03 og one adorable girl with the wild look from Germany, GIC D*Fiona von Matrosoff, KBL f22
Our Cattery is pioneers in Norway in developing the Kurilian Bobtail breed. Our first kurilean bobtail litter was born 21.marth 2008. We are so proud of our first kurilean litter! All of 4 kittens got BIV and NOM and two kittens became Best in Show ! They are first norwegian born kurilean with BIS!
since then our cats and offspring have achieved good results at show as : BEST IN SHOW, NATIONAL WINNER , JUNIOR WINNER, Distinguished SHOW Merit and Distinguished Variety Merit .
We are very greateful to all breeders of Birman and Kurilean Bobtail for beautiful cats we have !